A minimal design, the use of wood, relaxing tones and wall decorations. The Carpinus restaurant welcomes you in an environment that wants to make you feel immersed in nature.
Take a seat in the armchairs at the entrance to the restaurant and enjoy an aperitif before your taste experience. Entering the main hall, enjoy the view over the valley and the center of the village of Miazzina with its characteristic stone roofs.
Let yourself be enchanted … if you are lucky you might spot a fox or a roe deer in the valley!
Opening hours: Monday, Tuesday, Thursday and Friday 7 PM-11.30 PM. Saturday and Sunday 12 AM-2 PM/7 PM-11.30 PM. Closed on Wednesday.
Book your table at +39 0323 494439, or
REQUEST ONLINE AVAILABILITY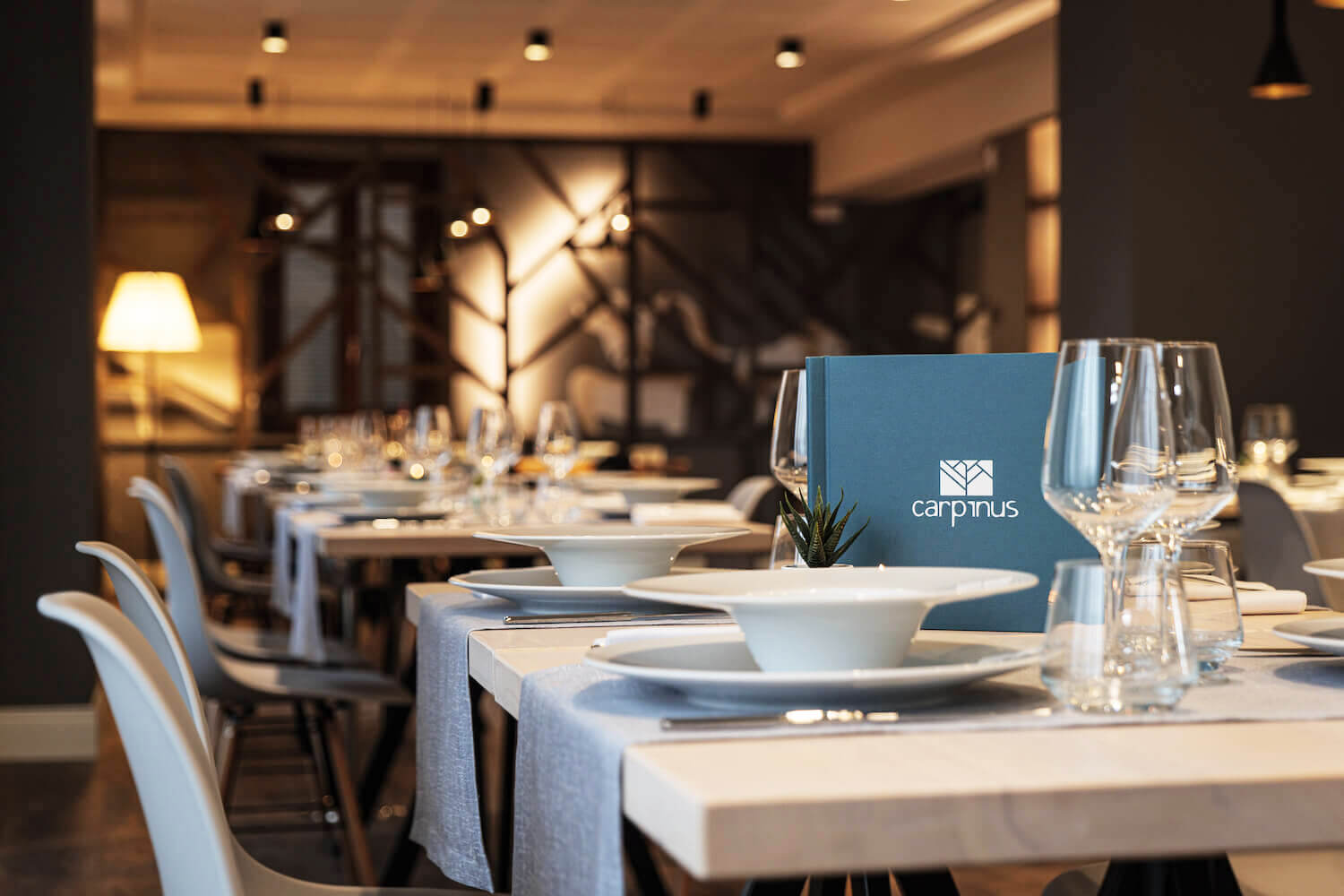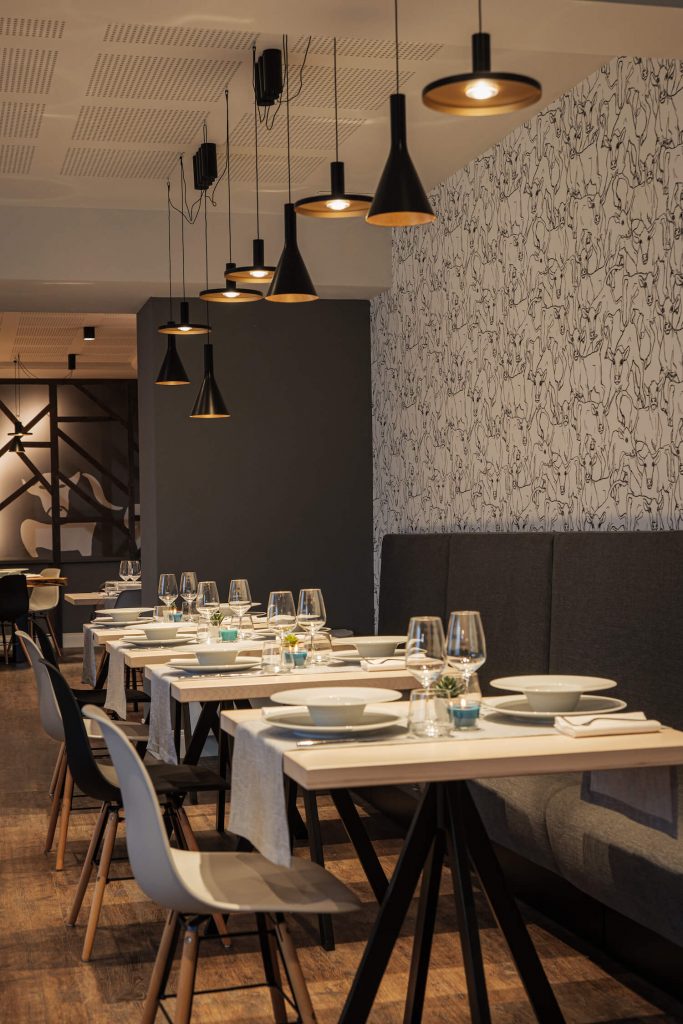 What unites all the members of our team is the passion for their work. Passion for good and well done things and for hospitality. In fact, we all always put our customers first.
The team is led by Chef Luca Caravaggi and by the reception and restaurant manager, Elisa Brusa. After national and international experiences, both go back to their origins to undertake this challenging adventure in which to combine their international experience with tradition and innovation.
Haven't you reserved your table yet?
Call +39 0323 494439 or request availability online